Tribe's solutions
The pace of innovation has accelerated, competition is fiercer than ever and the race is on to be first past the post for exciting new customer experiences. Tribe can help you get ahead of the pack.
Don't compromise
Payments innovation is held back far too often by a compromise between speed and scale. This is because, until now, payment provider cannot easily support both with ease. This compromise is a barrier that Tribe is tearing down.
Modularity equals agility
Our technology is more than just a set of building blocks. It's modular at both a micro and macro level so you can add and change functionality with ease and innovate without inhibition.
Built for the whole ecosystem
Whether your challenge is legacy systems, the need for scale, or you need to build your programme from scratch - Tribe has the tools, tech and expertise you need.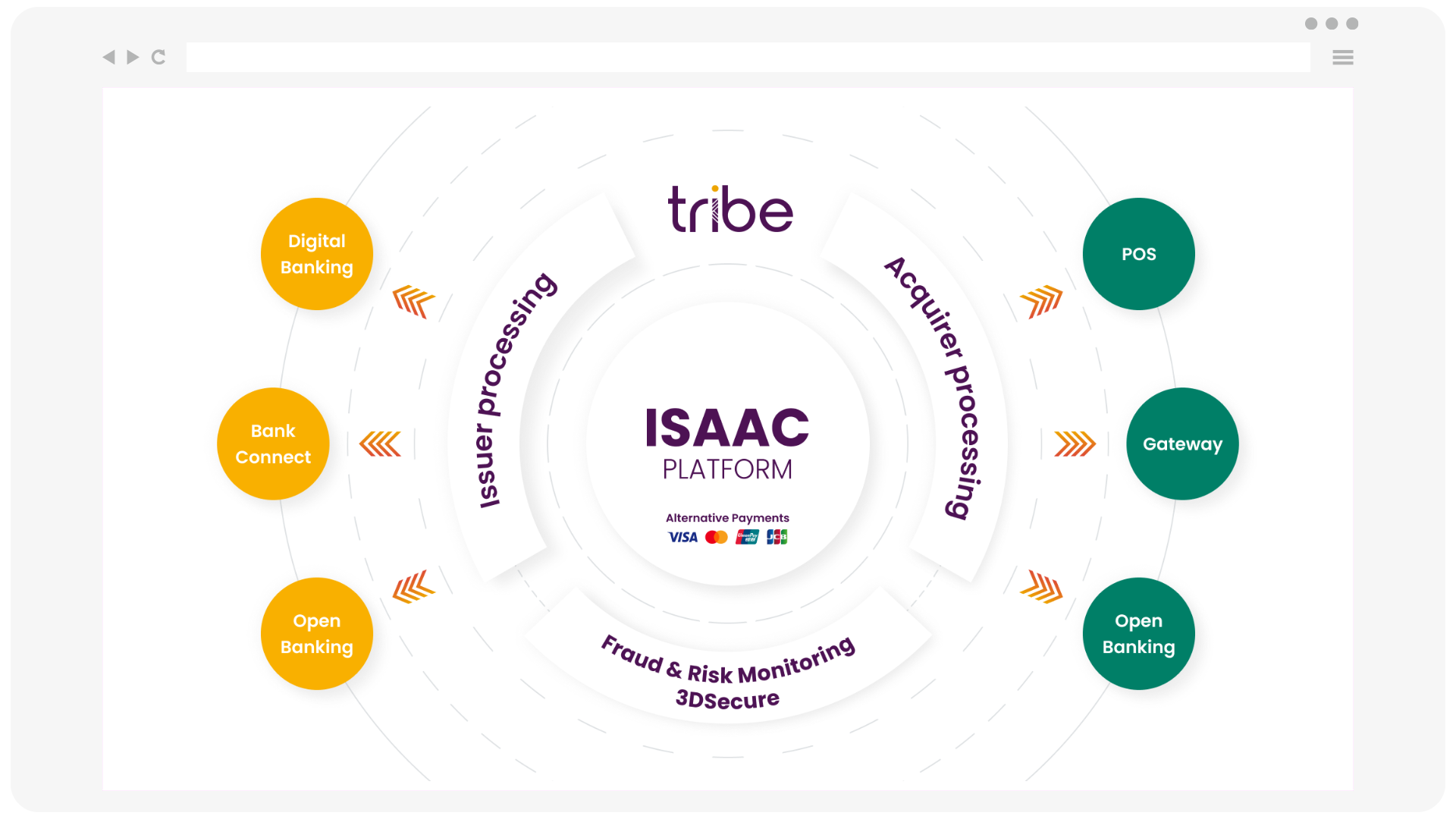 A strong core...and so much more
Tribe's core platform - ISAAC – supports issuer and acquirer processing, plus a raft of API-led services including Open Banking, Digital Banking, Bank Connect, our own 3D Secure solution and a feature-packed fraud and risk monitoring solution.
Visit our developer hub >
Why choose Tribe?
Our solutions are designed to meet our client's current and future needs. So, whether you're a startup or a global payments business, our approach and expertise offers a range core benefits:
Future-ready solutions
We're always thinking ahead to what's next – and our technology allows you to implement new functionality and then evolve it when needed, so you can keep pace without disruption
Resilience and flexibility
Tribe's cloud-based services provide clients and partners with enhanced flexibility and resilience, along with the ability to scale, expand your business, and work better in complex regulatory environments.
Ease and speed to market
Our developer-led APIs, means you can be ready to run a pilot in a matter of weeks. Tribe's approach significantly shortens implementation timescales; offering valuable speed to market and competitive edge for Tribe's clients and partners.
We empower our partners and clients to introduce innovation fast and with global scale at-the-ready. This is why Tribe is a partner for tomorrow, not just today.
You might be interested in…