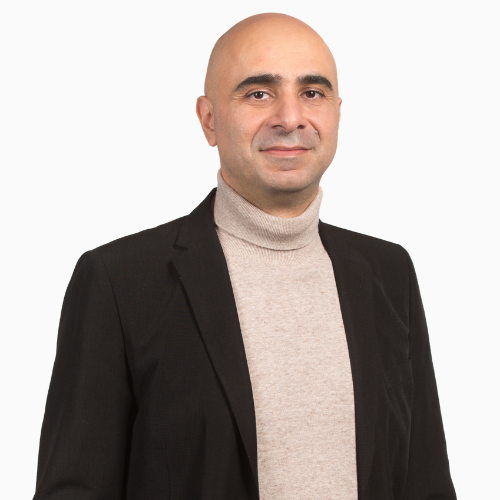 Hiring Manager
Fadl Mantash
CIO
IT Change Manager in Data Center
Chisinau Moldova
Tribe is a rapidly growing payments technology company on a mission to make the world of payments simple, secure and accessible. Tribe's technology is built for today's challenges and tomorrow's opportunities.
At Tribe, we dream of a future where payments innovation supports the day-to-day experiences that end-users crave. We focus on creating solutions that press 'fast-forward' on the innovation lifecycle, without compromising quality, operational value, or stability.
What would you do
Plan, prioritize, and organize the change and problem management process
Drive and implement organizational change toolkit, methodology, and activities across multiple projects
Support change and continuous improvement activity including vivid internal and external communication
Monitor, document, and report on change activity
Identify, analyze and prepare risk mitigation tactics
Coordinate between team members and other departments regarding project changes
Be a valuable team player by sharing knowledge and best practices with the team
What we expect from you
A bachelor's degree in a field relevant to the industry with around 3 years of experience in a similar role
Experience and knowledge of change management principles, methodologies, and tools
Problem-solving and root cause identification skills
Ability to establish and maintain strong relationships
Must be a team player and able to work collaboratively with and through others
Fluent in English (written and spoken)
We offer
We want people to thrive at Tribe - we believe that you do your best work when you feel your best. Everyone is different, that is why we provide flexible benefit packages tailored to your needs:
High performing teams. At Tribe we think outside the box, take ownership of what we do, aim high and deliver uncompromising quality. You will be surrounded by a smart and high-performing team with a collaborative mindset.
Health & Wellness. Enjoyable company-paid lunches & drinks. Variety of healthy snacks and fresh fruits in the office.
Level up. We constantly explore the possibilities within our industry and in the technology we build. To keep your minds curious we offer professional trainings. Tribe Learning library is stocked with tech books
Work - life balance.

To increase your productivity we are offering a hybrid work opportunity. You are able to combine your work & vacations, so be ready to plan workations. For 2 weeks per year you can work from anywhere - and we mean anywhere!

Tribe Vibe & Culture. At tribe we foster a positive and fun working environment, which is called "tribe vibe". Even we work hard, we do not forget to party as well: be ready for legendary tribefest and winterfest parties, events for the tribe community and teambuildings in teams.
Office & Environment. Open, creative and fun working environment in the heart of Chisinau city with provided parking places.
You can apply for this role by filling in the form below