Open Banking for Banks
If you're an established bank or financial services company, then you're likely to already have APIs in place to meet your standard compliance obligations under PSD2.
But if you're in the process of building a fintech as a separate entity from your main banking services, then you may be in need of fast implementation for new APIs that can offer access to Open Banking capabilities. If so, Tribe can help.
How Tribe can help…
In 2020, Tribe launched initial compliance APIs for fintechs to harness the power of Open Banking without developing their own APIs. Since then, we've continued investing in further Open Banking functionality.
Tribe has created a set of APIs which communicate directly with our ISAAC processing platform to give you the relevant data and compliance setup, as well as giving you the foundation to build on as your Open Banking requirements grow.
Inbound access:
If you would like to allow TPPs to access your users accounts for the purposes of requesting a payment, or providing account information through their own app or site, Tribe can provide an 'inbound access' API.
We have our own in-house service to enable verification of approved third parties, so you can ensure that only registered TPPs can gain access.
Outbound access:
We also offer several sets of APIs that enable fintechs to use their customer's permission to initiate payments or account information requests from third parties. This enables you to deliver a richer customer experience.
Plus, you can couple Tribe's Open Banking APIs with our Digital Banking product to enable better visibility of data and an enriched user experience.
Our Partners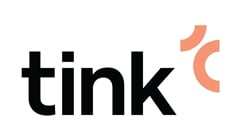 We have teamed up with Tink, Europe's leading open banking platform. This partnership enables Tribe to combine our issuer and acquirer services, with payment initiation services (PIS) and account information services (AIS) powered by Tink. This gives Tribe clients the ability to add and build Open Banking powered services that offer frictionless, personalised customer experience opportunities.
You might be interested in…
You might be interested in…