Building powerful partnerships
Tribe's solutions and approach are designed to empower our clients - enabling them to create compelling propositions, get to market fast and drive continued growth. We are the technology driving some of the most innovative fintech products on the market. Check out what a few of our clients have to say about how Tribe has impacted and supported their business.
Quick-to-market, quick-to-success
Tribe and Lerex: Mutual Growth
Powering OnerWay's international expansion
Tribe's flexibility fulfils Fyorin's needs
Tribe delivered versatile, modular services integrated into multiple payment schemes, with its risk monitor solution also a hit with the team at Fyorin.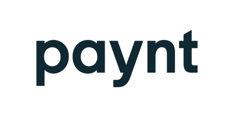 "Paynt has dedicated itself to offering Acquiring-as-a-Service; providing much-needed versatility, reliability, and transparency for payments on and offline. Our value lies in the ability to provide integrated payments for the needs of all merchants - and Tribe is enabling us to do just that."
Sam Kohli, Founder of Paynt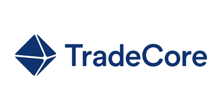 "Our partnership with Tribe Payments allows our fintech customers to break the legacy cycle. From advanced Fraud Protection to Open Banking and Strong Customer Authentication, together we're arming fintechs with the services and functions they need to outpace the market."
TradeCore
All testimonials, reviews, opinions or case studies presented on our website may not be indicative of all customers. Results may vary and customers agree to proceed at their own risk. Payment and e-money services (Non MIFID related products) are provided by The Currency Cloud Limited. Registered in England No. 06323311. Registered Office: Stewardship Building 1st Floor, 12 Steward Street London E1 6FQ. The Currency Cloud Limited is authorised by the Financial Conduct Authority under the Electronic Money Regulations 2011 for the issuing of electronic money (FRN: 900199).