Musings from Money 20/20: It's all about the journey
I've finally (just about) recovered from the excitement and exhaustion of last week, so thought it was about time I wrote up the rest of my thoughts from Money 20/20.
In case you didn't already catch my articles from the first two days of Money20/20 Europe, (there's still time to read them here and here) I'd tried to capture a key message or theme from each day of the event. Funnily enough, my key takeaway from day 3 fits pretty neatly with the other two.
For those short on time, my Day 1 blog was called 'You can't push a rope' which was about building the product and services that customers actually want and need. The second blog, entitled 'Data is like milk' was about tapping into data to make sure we understand what those customer needs and expectations look like. These two things are critical to ensuring continued fintech success.
Of course we can find out what services consumers want and build them - but that's not the end of the story. No matter how innovative the product, if it's not well-executed, then we may as well not bother. Which leads me to the key thought from Day 3, (and the glue that binds everything together)
'It's all about the journey'.
For me (and from the conference session content) there are two parts to this. First is the customer journey - or the customer experience.
Payments used to be the necessary 'last mile', now the focus for fintech is on enabling new payment experiences - the success of BNPL and subscription payments are a perfect example of this. They deliver against the needs of today's digital, cost-conscious customer all packaged up in a convenient experience. Assuming the signup and payment process is delivered smoothly, these payment journeys can help build stickier relationships between brand and customer.
Customer adoption ultimately comes down to user experience. Today's consumers are definitely starting to expect the same experience across online and in-store - so the convergence of experience and seamless payment needs are ever more important. Trust is earned through repeated (good) experiences - if you earn that trust, you create value. But this isn't just a 'nice to have' anymore, consumers now expect to be recognised and receive that consistent, personalised level of service. Or as one session moderator commented, "I expect that wherever I go, whether physical or online, I want to be known'.
All of this means we need to build on the great progress we've made as an industry and start to discard a lot of traditional thinking, to make sure we approach the opportunities and challenges we face, in a way that's relevant today. Which brings me to the second part of the 'journey theme'; the journey we're going on as an industry.
Fintech has come so far, and so have many of the more traditional financial services players. Many in the acquiring space, for instance, recognise that the POS terminal used to be purely a point of payment - but now we need to treat it as a point of interaction. If we look at our progress more broadly, we've gone from the basic ability to pay, to easier payments, to faster payments, to invisible payments to embedded payments.
The next step is to embed more than just the payment process, but integrate loyalty processes, tailored propositions and personalised support at the point of transactions (or interaction). This, of course, brings us back to data.
For instance, real-time information can potentially allow businesses to personalise for the circumstances of the moment, or anticipate what the customer might need next.
This is where we need to take fintech - to a point where we can deliver the experiences that customers want, seamlessly, at a very personalised level at just the right time. Good job that we like a challenge!
I'm very much looking forward to continuing this fintech journey to see where it goes next!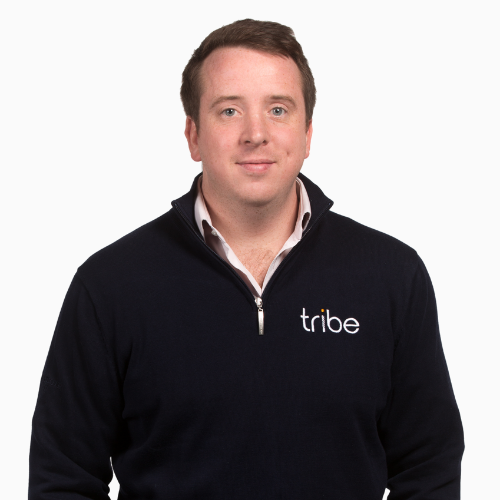 Alex Reddish