What is issuer processing and why should I care?
In our recent blog post we looked at the 'four party model' of payments (that confusingly involves six parties). This time we are looking specifically at the issuer processing.
The issuer processor is a vital part of making and receiving payments, but can be forgotten as it works in the background and isn't consumer facing.
Essentially an issuer processor connects an issuer - usually a bank, fintech or payment firm - directly with the networks (both card and bank networks) to provide the system of record, manage issuance of cards, authorise transactions and communicate with settlement entities. Usually this entails acting as the mediator between the merchant via the card scheme and issuer involved.
Outsourcing the issuer processor role is increasingly common and vital for businesses that are not large institutions.
Issuer processing 101
An issuer processor...
Authorises transactions. The issuer processor has the responsibility to allow transactions to happen or not, based on whether the customer has available funds and whether there is evidence to suggest the transaction is fraudulent.
Helps to settle transactions. Funds need to make their way from the issuer to the merchant—the issuer processor is the one who makes sure that the funds are deducted from the right account.
Secures transactions. The issuer processor detects fraud and ensures the right authentication is in place depending on the risk and demands of regulation, and also helps to ensure compliance with PCI and data governance rules.
Why is an issuer processor important?
In recent years we've seen why the right issuer process is important. At least one challenger bank, after outsourcing their processing, has taken it in-house after it experienced downtime. Without resilient infrastructure the banks' customers found that they couldn't make any payments - and as the problem was with the processor, not the merchant, this was a problem for every customer.
When a business decides to issue cards - whether physical or virtual - there can be lots of moving parts. The business needs to work with someone to connect with the card scheme, to get the card numbers and if necessary acquire or utilise an E-Money license to make everything work. They also need an issuer processor to connect everything together and make sure everything is processed. Without faith in this provider, any card programme won't feel built to last.
Why will issuer processors become more important?
Offering bank-like services is a big step for a business. It shifts the relationship between them and their customers, and naturally many businesses will want to take this a step at a time. Rather than start by offering a full suite of services, they will likely start with a limited offering and build on this.
So, by giving customers their own accounts where they can store funds and make and receive payments, businesses can offer a service with a new level of convenience, and stand out from their rivals. For example, a cryptocurrency exchange may offer a simple way to buy and sell new currencies, but if transferring fiat funds to and from a bank account is painful, then the customer has a poor experience overall. By offering banking services directly, with a virtual card, suddenly the customer has a better experience where crypto funds can be easily converted and loaded onto a fiat card and account.
But what about the applications beyond this?
The right issuer processor can go beyond these basic services and help a business offer much more. Digital wallets can give customers access to multiple currencies, virtual cards and transaction history through a mobile app. Customers can move money quickly in and out of their account using a number of payment methods.
In the future, payments will become more and more embedded into everyday technology. A voice assistant will help move money to a prepaid account. A quick email will make a payment. Other payments will be made invisibly, thanks to embedded devices--picking up a takeaway coffee, for example, involves no payment interaction from the customer at all, as everything is automatic. This future will only be possible with the right issuer processor.
Learn more about issuer processing and Tribe's other solutions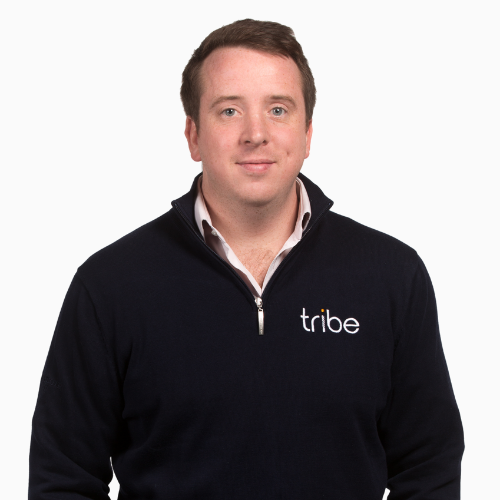 Alex Reddish