Why consumers don't care about fintech...
As little as 5 years ago, fintechs started to gain traction with consumers through simple benefits, such as offering easier ways to open an account. Since then, fintech has taken off much more broadly, with the focus (initially) on digitising the traditionally analogue world of financial services.
Consumers obviously see this modernisation and now expect better products and user experiences as a result. Fintech is the colloquial term we have chosen as the umbrella for this evolution. But, do the majority of consumers actually know or care what "fintech" is? Does it matter if they don't? This was a lively topic of debate at the recent Fintech Talents Festival. Here are a few thoughts on the subject....
What consumers do care about
If we step outside our 'fintech bubble' for a moment and look at things just as a consumer, (something we should all take time to do, frequently) we don't actually want to make payments. What we want is to buy things in a convenient, secure way. We don't get up in the morning excited about making payments (remember, we're just consumers in this scenario, so take that industry hat back off!). We might well be excited about the day out we're going on with our family, or the holiday we want to book, or date night, or catching the latest Netflix chart-buster, or the home improvement plans we're making. You get the idea. But the payment part – not so much – it's just a necessary evil – a means to an end.
In many ways, we almost want the payment to be invisible, or at least seamless. We want to enjoy the things in life that those payments enable, without a painful process to get them. As a result, we don't really care about the payment process, unless it's a bad one. The payments geeks among us may find it interesting to talk about Open Finance, embedded finance etc, but that really doesn't mean anything to consumers, because it's out of context with their lives.
Consumers just care about frictionless experiences. And that's exactly how it should be.
Is it possible for fintechs to inspire genuine brand affection among consumers?
By continuously delivering strong, relevant products and repeated good experiences, fintechs can certainly drive adoption and even loyalty. But it will take time to build trust and brand affinity.
Let's take Buy-Now-Pay-Later (BNPL) as an example – and Klarna in particular. They have spent years being a button on someone else's web page until they can become the brand of trust. This is the point at which they can ultimately become the consumer-serving entity.
But, of course, this is a fairly niche example. Many fintechs don't (and won't ever) interact with the consumer at all. Even if you are running a B2B business, your customers are likely to be serving consumers themselves. Changes in consumer behaviour and expectations affect all businesses, so we have to build our technology consumer-up, wherever we sit in the fintech value chain.
The best fintechs are often those that people don't even know about, because they're working behind the scenes to deliver the right experiences. Their focus is on whether the solutions are fit for purpose, whether they solve problems, meet consumer needs and deliver a seamless customer experience. That is the entire purpose of fintech, whether consumers know it or not.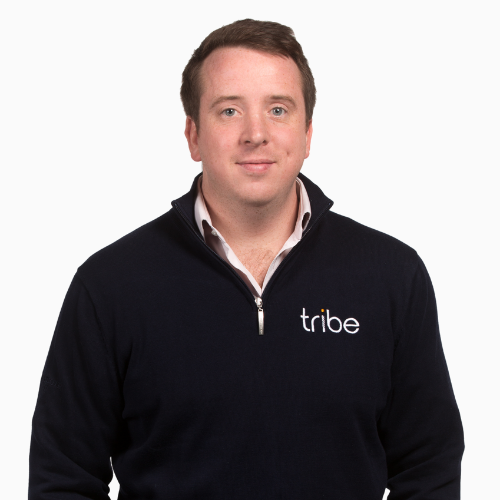 Alex Reddish