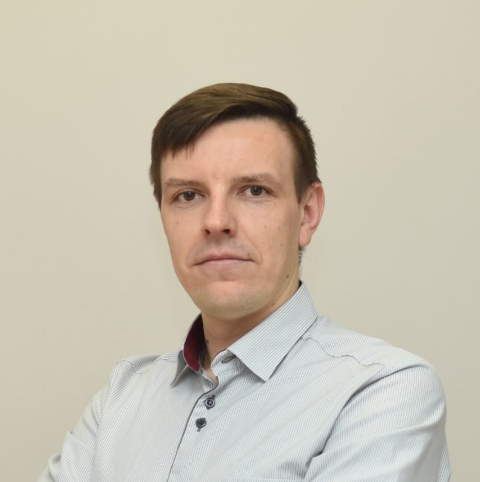 Hiring Manager
Aurimas Adašiūnas
Lead Developer
PHP Back-End Developer (Acquiring product)
Vilnius Lithuania, Kaunas Lithuania
Tribe Payments, a paytech startup, is looking to continue its rapid expansion in the payments market. Tribe Payments is a group of people that have come together with a singular purpose of making the world of payments simple and accessible. Join our ever-growing Tribe Payments team as a PHP back-end Developer in our Acquiring product and help us change the way this market perceives payments.

In our Acquiring product we create solutions that provide our clients rapid access to e-commerce and physical (POS) transaction processing with multiple card payment networks (Mastercard, Visa, JCB, UnionPay, American Express, etc).
What would you do
Collaborate with the IT Project Manager, Designers and QA engineers to build a card acquiring processing platform
Work on API integration with different schemes, external 3DS and AML tools
Maintain in-house payment solutions such as 3DS, Reports, or Risk Monitoring
Work with data encryption and various cryptography tools to comply with PCI-DSS standards
Build payment-related features and maintain real-time transaction monitoring tools
Develop and deliver new web solutions (backend applications, many API's, different complexity of integrations)
Be a valuable team member by sharing knowledge and best practices with the team
What we expect from you
3+ years experience in PHP, MySQL (or other databases), GIT
Experience with Symfony or any other PHP Framework
Solid understanding of OOP principles and design patterns
Clean and scalable code
Focus on quality and critical, analytical thinking
Strong ownership and collaboration skills
Fluent communication in Lithuanian and English.
It's great if you have proficiency in developing user interface (Vue.js / Bootstrap / jQuery / SASS)
It's great if you have some knowledge about Golang, RabbitMQ, Redis, MQ, Node.js
We offer
We want people to thrive at Tribe and believe that you do your best work when you feel your best. Everyone is different, that is why we provide flexible benefit packages tailored to your needs:
High performing teams. At Tribe we think outside the box, take ownership of what we do, aim high and deliver uncompromising quality. You will be surrounded by smart and high performing teams with a collaborative mindset.
Health & Wellness. Health insurance package from the first day you join our team. Enjoyable daily lunches & Pizza fridays. Variety of healthy snacks, fresh fruit and drinks in the office. Sport activities.
Level up. We constantly explore the possibilities within our industry and in the technology we build. To keep your minds curious we offer: Tribe Learning Days - time freely spent on self-education; Internal & External training; Tribe Learning library stocked with tech books; Learning & Development budget for conferences, training, podcasts, online courses, professional certifications.
Work - life balance. To increase your productivity we are offering a hybrid work model where you are able to plan your work partly from the office and remotely from your home. You are able to combine your work & vacation, so be ready to plan workations. For 15 days per year you can work from anywhere - and we mean anywhere! Extra days off for your health
Tribe Vibe & Culture. At tribe we foster a positive and fun working environment, which is called "tribe vibe". Even though we work hard, we do not forget to party as well: be ready for our legendary Tribefest and Winterfest parties, events for the tribe community every month, and regular team buildings.
Office & Environment. Open, creative and fun working environment in the brand new BLC2 business centre with parking places provided . To relax your mind and body we have table foosball, table tennis and a massage chair. If you mostly work from home then we offer you a home office budget to make your workplace comfortable.
Salary range for this position is 1580-6615 eur/monthly gross. Salary proposal depends on your competences and seniority level.
A few Tribe perks

You can apply for this role by filling in the form below